Selecting a tile contractor should not be difficult. The homeowner should simply look for a tile installation company that has industry experience, a good tile installation project portfolio, and positive client reviews. You should also choose a professional that you feel you can trust.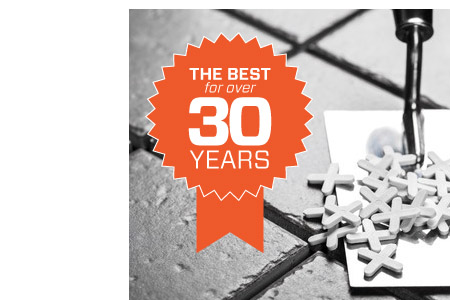 Unfortunately, finding such a company may be harder than it seems from the start. After all, every contractor claims that they do good work and can be trusted, right? We have all heard the spiel… So on this site, you will not be "sold", using empty promises and fake credentials. We invite you to consider the facts about us (so do click around on the site), meet us in person, and make a decision based on objective information. So, here are some things about us that you should know:
Colorado Tile Pro has been around for over 40 years

We are locally owned and based in Lakewood, CO

We have won awards for what we do

Our customers have good things to say about us

Our pricing is fair and when you work with us you can get great discounts on tile

We are nice people (but that is really for you to either agree with or not once you get to know us)
---

---
About Ryan Carlson
I am actually one of the few natives of Colorado. I was born here in Denver in the exact same hospital as my parents. I even went to school and had some of the same teachers as my parents. How many can say that? In fact, my roots go back here in this area long before Colorado was even a state. At one point while we were still The Colorado/ Nebraska territory official records were kept in Idaho Springs. The first recorded birth on record was one of my family members. My great great great grandfather was a circuit preacher to the Indians and coal miners.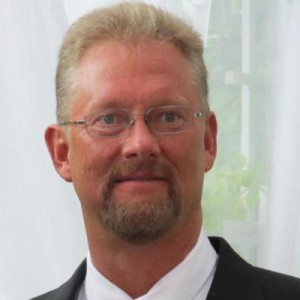 As the son of a fine craftsman, I started working in a cabinet shop about as soon as I could see above the bench tops. My father taught me, at a very young age the importance of a good solid work ethic along with the mindset to take pride in doing the very best possible in every endeavor.
After going to college for a period, I ended up finding myself married and expecting my first of two wonderful children. I began working for a friend who was, at the time, a tile and marble contractor himself. Having the background I did from all of my different work experiences as a child and young man I worked myself to a Journeyman status very quickly.
Alas, the call for free enterprise and the American way quickly lead me to begin contracting for myself in the early eighties. Except for a year or so as a union installer in Hawaii, I have been a self-employed, small business owner my entire life.
After living in paradise for several years I returned to Colorado so that my wife could be with her mother in her last year of life while she was overcome, and eventually died of Cancer.
And now, as a new grandfather of two, I expect it would take an act of God to fold up and move away again.
I consider myself lucky to have been raised in such a great state with a strong work ethic coupled with traditional old-school values.
In my spare time, I enjoy the boundless opportunity provided to us all here in God's country. I am an avid outdoorsman, an accomplished musician, and a slightly past-prime athlete 🙂
Ryan and his crew are great! After calling around to a couple places... many of which didn't even return our call. We chose to use Ryan after he spent close to... read more 30 minutes discussing our project and what we were looking for. His attention to detail and friendliness is second to none! Him and his crew are very professional and got our project finished on time and in budget. Very happy with the final product!

Aram Hobday


October 29, 2020

I'd like to thank Ryan and Jorge for the amazing job they did on my bathroom makeover. When I started the project, I researched various companies and settled on... read more Ryan primarily because of the reviews I read here. I found Ryan easy to talk to and he offered some really good advice about tile types and what would work best for my needs. It certainly made tile shopping much easier and I'm glad I talked to him before we really got going. He also asked other questions that made me think more broadly and take advantage of this opportunity to make some other beneficial changes. He was really easy to work with so I could schedule the demolition, then work with the plumber to reconfigure my shower pipes and install the new valve, and then work with Ryan again to finish the shower walls and bathroom floor. The majority of the wall preparation and tile installation was performed by Jorge. Not only was Jorge broadly competent in all aspects of tile installation, he was also incredibly good at helping me with the aesthetics of the job and making sure that I was going to be happy with the result. I have two specific anecdotes to share that made the project truly successful. First, he showed me different ways that he could make the tiles match in the corners of the shower and then put in the additional effort to implement my choice. He could have taken the easy way out, but didn't. This made a huge difference in the final product and he did a fantastic job. Second, when I showed him the offset pattern I wanted with my floor tiles, he evaluated it and then made 90 degree turn in my pattern and showed me how it matched better with the pattern of the tiles in the shower. It blew my mind. I hadn't even considered it before, but when he showed me it seemed completely organic and obvious that his way was much better. The point is, he really knows his craft and I am lucky to have had him on my project. The end result is that when I walk into my new bathroom, I'm happy. I see the details and I appreciate them. I don't have a single regret or instance where I wish I would have done things differently. Thanks to Ryan and Jorge, the final product is better than what I had imagined in my head at the start of the project.Services: Repair flooring , Replace tile work

David Lee


October 22, 2021

Positive: Punctuality , Quality , Responsiveness , Value Ryan and his team did a great job installing tile in my basement area. Ryan was able to... read more provide fantastic advice regarding materials and the job overall and his team was very efficient and professional when it came to getting the work done.Service: Install tile work

Jordan Hembling


October 28, 2021

We got 5-star service all around on our tile backsplash. Ryan was super responsive and was able to get us a quote using pictures and measurements, saving us both... read more the time of having to meet first. Ronaldo and Giselle did the tile work and it is spectacular. We couldn't be happier and will use Colorado Tile Pro again on our next tile job.

Josh Gampp


October 29, 2020

Positive: Professionalism , Responsiveness , Value Ryan did an excellent job installing our tile surround for our shower. Ryan also worked with us to install our very... read more heavy very nice sliding glass shower doors. Overall the project looks great it was a great price Ryan is a fantastic guyService: Install tile work

Aaron LeGrand


May 29, 2021

Very happy with the results of my kitchen backsplash. Finished in one day and left the place spotless. Made my job easy.Service: Install tile work

Laurie MacArthur


October 29, 2020