Residential Tiling Denver, Colorado – Tiling Kitchens, Bathrooms, and more.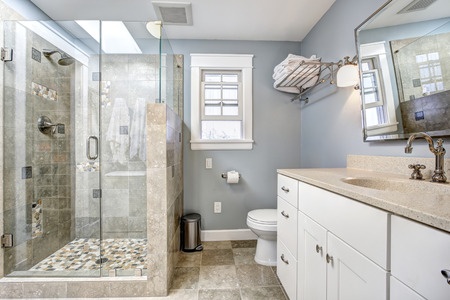 Since 1982, Colorado Tile Pro has become one of Denver's most respected tile and stone contractors, providing installation, cleaning, and restoration services. Our professional residential tile installation team will help your tiling projects become a reality.
We serve the entire Denver metro area, including Lakewood, Arvada,  Castle Rock, Evergreen, Englewood, Boulder, Aurora, and Parker, Colorado area.
When it comes to high-quality residential tiling near me, Colorado Tile Pro in Denver, CO is the name that stands out. With their exceptional craftsmanship and attention to detail, they transform homes into stunning spaces with their expertise in tile installation. Whether you are looking to revamp your kitchen backsplash or completely renovate your bathroom floors, Colorado Tile Pro's team of skilled professionals can handle any project with precision and finesse. Utilizing only the finest materials sourced from trusted suppliers, they ensure durability and longevity for every tile installed. Their vast selection of styles, colors, and patterns offers homeowners the opportunity to customize their living spaces according to personal preferences. Moreover, Colorado Tile Pro prides itself on delivering top-notch customer service by working closely with clients throughout the process – from initial design concepts to final installations – ensuring complete satisfaction at every step. With Residential Tiling Denver CO by Colorado Tile Pro, you can expect nothing less than impeccable results that will undoubtedly elevate the aesthetic appeal of your home.

Ceramic Tile Installation Services Denver CO.
Ceramic tile installation
Porcelain tile installation
Marble installation
Granite installation
Grout application
Re-grout application
Ceramic tile removal
Marble removal
Granite removal
Leveling pros
Under board installation
Becker board installation
Tile repairs
Marble repair
Granite repair
Porcelain repair
Subfloor leveling
Old floor leveling